The term SEO goes as far back as 1990 with a school project, code named "Archie". It was a text based index of files on a computer system and transferred via FTP! Only one year later, in 1991, did the community of software developers create "Gopher". This is the grandfather of modern search engines. It created hypertext text links. Netscape and Mosaic soon followed and many open source projects such as phpNuke were born into existence.
Now a decade and a half later, the internet thrives with over 2 Trillion Dollars in annual revenue! thirty bees owes it all to the pioneers of the last century. And you are here reading this article in hopes of optimizing seo for your shopping cart.
When I started out in 2005, I had no IDEA what ontologies or taxonomy would mean to my website or the ability to sell well on the internet. Back in that day, keywords were very important. The frequency of which those words appeared on your page helped you rank better! Everyone was stuffing their content full of comma separated keywords and repeating it in just about every sentence! While that still works to some degree in natural language composition, it won't bode well for your intended consumers.
At their fingertip, is a wealth of information about the products and services they intend to buy or research. And, it's up to you to provide useful information and match the types of search query answers they may have. Yes, that does mean you need to do a bit of research about your market. Let's create a fictitious company called Acme, inc. They sell cogs and screws. As the person responsible for optimizing SEO, we'll go down the path of configuration options using thirty bees and various third parties. We will refer to Acme, inc in several articles from here on out.
SEO Optimization Begins With Self Identity On The Web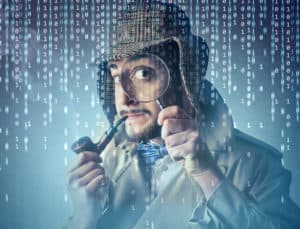 In real life, you wouldn't trust the baker all dressed in white with a lil pudgy belly and top chef hat coming out to fix your leaky pipes, right? The same can be said about your online presence. Who are you? Why should I trust you or what you have to sell? Do your values match my values? People buy from people! Unless you're a large corporation who has spent millions on branding identity. People know that when they  buy from Amazon that their products will arrive when they say they will and you can get a refund if things go south. But, they don't know YOU!
I encourage you to get a book by David Amerland entitled, "The Tribe That Discovered Trust: How Trust is Created, Propagated, Lost and Regained in Commercial Interactions" From the author:
Nothing is more important than trust. We need it for any kind of professional or personal relationship to take place. We actually need it for society itself to work. Yet, we have barely begun to understand its mechanics and scholars are still divided over its definition. This book sheds light upon the subject in a practical way. If you are running a business, if you have a website, if you are considering whether the things you do will ever have any impact on the world, this book will show you how, and why.
The next book I recommend before we dive deeper into SEO optimization is "SEO Help: 20 Semantic Search Steps that Will Help Your Business Grow"
Start using semantic search techniques from the very first moment. Designed for the busy webmaster, business leader and entrepreneur, each chapter can be read alone, or in sequence. A comprehensive list of 200 questions, presented at the end of each chapter in tranches of ten allows you to reshape the entire way you approach digital marketing and search, irrespective of the size of your business or the budget available.
This book, by the same author, give you homework assignments to establishing your online presence. Quintessential to subsequent articles I will write about SEO optimization for thirty bees shopping cart.
An Overview of SEO Terminology and Industry Lingo
---
SEO Optimization Is Both Art and Science
Within the realm of everything SEO are moving parts that are both technical and philosophical in an art form. What may work in one culture might not in another! On top of that, The W3C and schema.org create standards to markup languages that are universally accepted by major search engines. These search engines create enormous databases and extrapolate data from various points on the web. NOT JUST YOUR OWN WEBSITE!
In subsequent articles, we will explore the many facets of SEO and how your website may become successful if you follow all of the best practices within the configuration options of thirty bees. We cannot promise you'll make billions. Much of that will depend on your own market research and product or service demand.
Everyday, we strive to create and code a better shopping cart. If you subscribe to our newsletter, you'll be the first to know when we create another article relating to this topic and many others. Feel free to @mention me in the comments below by typing @denverprophitjr I promise to answer you as soon as possible! Good luck building your online empire and stay tuned for more SEO articles and HOWTO's.