After 2 long months of work and countless bug fixes thirty bees version 1.0.1 has been released. In this release comes a couple new and exciting features, a new migration module, and an updater. Some of the updates to this version include fixing the localization and currency imports, fixes in the clean url rewriting, changing the top menu,  and more performance enhancements. You can find the changelog here.
Better error reporting
In version 1.0.1 we have included encrypted error reporting on the front end, the same type that companies such as Google use. Every error message is encrypted and can only be decrypted in your back office. You can do so on the page "Advanced Parameters > Logs"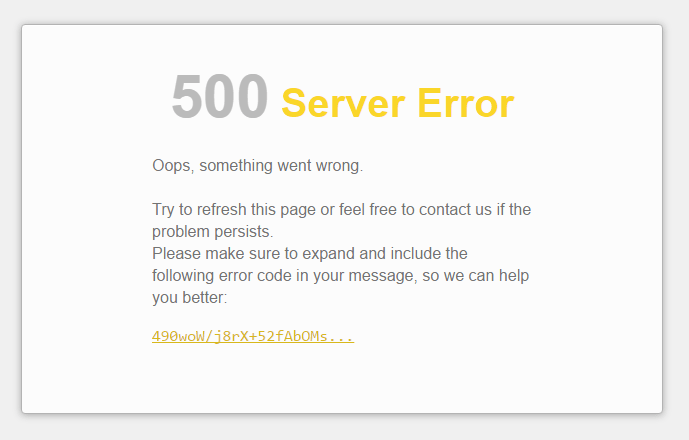 Updater
This version also includes our thirty bees updater. Now you can update thirty bees and your modules from the back of your shop. The updater has been totally rewritten with stability as the highest priority. Besides upgrading the thirty bees core, it will also provide your module list with downloadable native modules. In the coming days we are slowing going to roll out more and more native must-have modules. No worries, these are not spam modules, but modules that we think will really add some value to your store. Some examples are a blog module, MailChimp, reCAPTCHA and ImageMagick support. These modules will slowly be added to the feed, but first we will have to stabilize the API. As soon as a module has been fully released we will blog about it, so stay tuned!

Migrator
We have also released our thirty bees migrator as well. If you are currently using a 1.6.1 version of PrestaShop our migrator can automatically migrate your shop to thirty bees. Once you migrate you will get to enjoy all of our many new features, a more stable shop, and the numerous speed improvements as well. The migrator also makes a back up in case you need to roll back as well. In the past few weeks we have received a lot of questions about the migration. Therefore we have built a dedicated migration page from those migrating from PrestaShop: https://thirtybees.com/migrate-from-prestashop/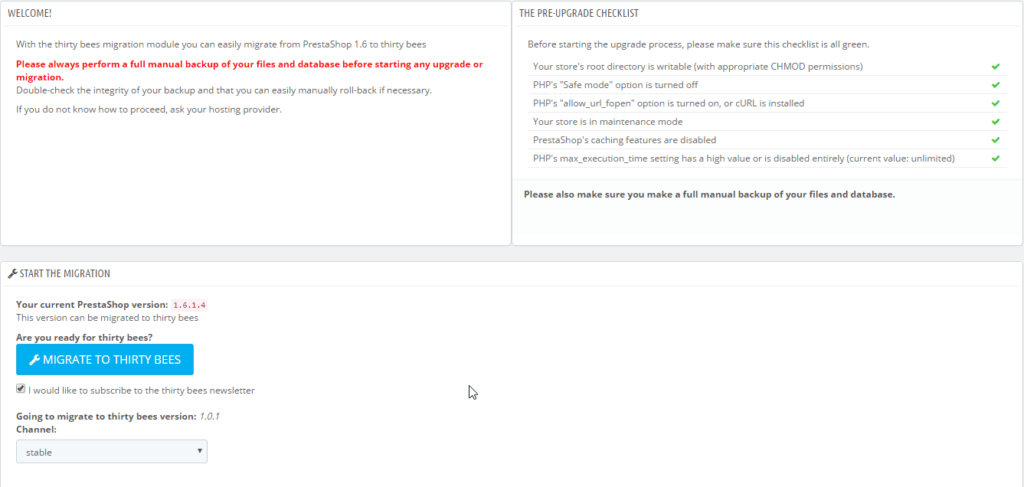 Thanks
We would like to thank community members @traumflug and @NemoPS for their contributions to 1.0.1 as well. We cannot make great software without a great community.
So go ahead and install thirty bees 1.0.1. Wherever you start from there is an options for you: