One of the best ways to get in touch with your website's visitors (even before they become customers) is to add a live chat to your site. It makes it much easier for visitors to contact you and you can also pro-actively ask the visitor what s/he is looking for. All in all this can be a great tool if you use it wisely.
Many services already exist to add a live chat to your website. They often track the current page of a visitor, allow you to add a widget to your site, have offline messages, allow to e-mail the chat log, etc. Every service seems to provide at least some of these features. We found tawk.to to be the most comprehensive chat feature you could add to your site. Best of all, it's entirely free, making it an incredibly cheap and easy way to increase your conversion rate. For more information about how this is possible, you can have a look at their website: https://www.tawk.to/
This is what the widget looks like on your site when you have configured at least the basics:
Via the dashboard on tawk.to it will allow you to directly communicate with your site's visitors: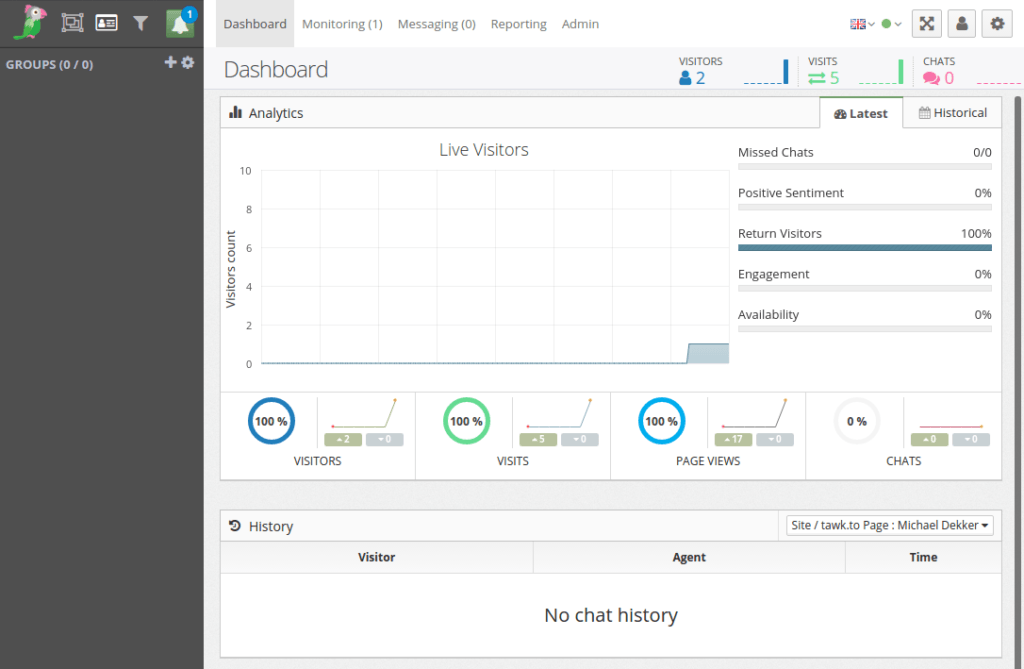 Besides chat features tawk.to provides a host of analytics as well. You can find these all on your dashboard. If you'd like you can get started right away. If you are running thirty bees 1.0.1+ the module will be available right from your module list and you sign up for an account in seconds on tawk.to
Let us know if adding this widget to your site increased your conversation rate. We'd like to hear from you!