A feature that has been requested for a quite a while, but was never available with the Advanced EU Complaince is a module to comply with the EU cookie law. The module shows a notice to the visitor that cookies are used on the site. An e-commerce website cannot work properly without cookies. Cookies are used to keep user logged in, keep the cart and is particularly important for the checkout process. So this means that if your store is located in the EU and/or targets EU customers, you will have to show a cookie notice.
In order to make it as easy as possible for you to add a notice, we now provide a native module. You can simply install it from your back office module list as it shows up as native. The module uses the Cookie Consent library by Insites. This allows you easily to configure colors, style and the texts that are displayed. This is an example of a cookie notice floating on the left: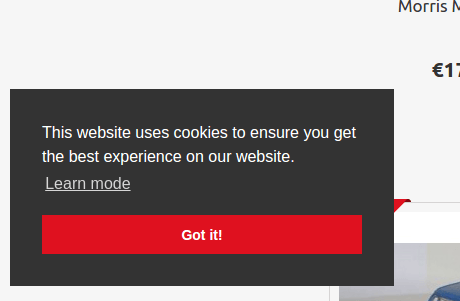 To give you an overview of the settings that are available, here is a screenshot: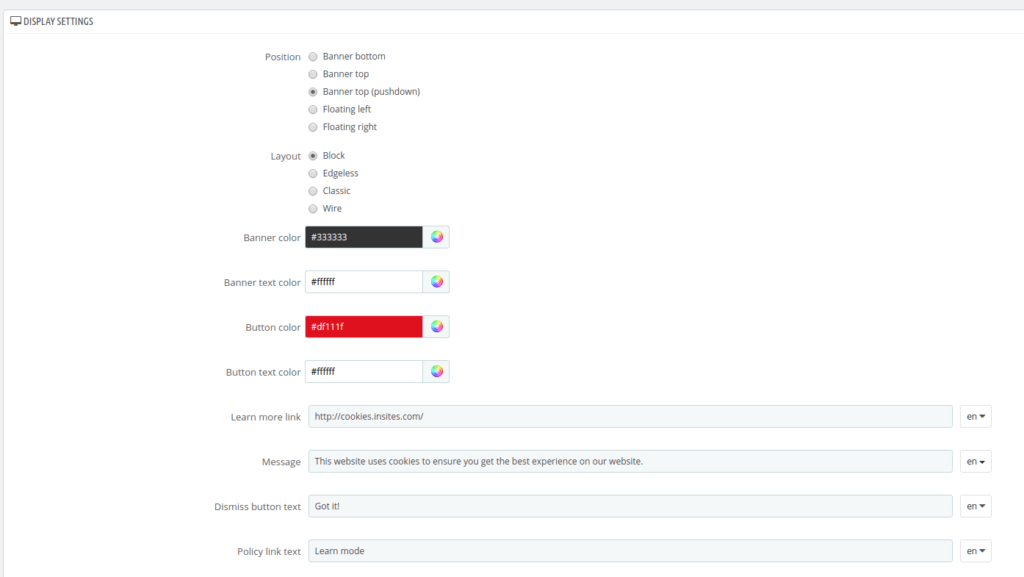 Besides changing the style, colors and texts you can also choose to link to a custom cookie page or your privacy policy where you can show the customer what cookies are used on your website and what the cookies are for. By default the module links to a page (in English) that explains the visitor what cookies are for. If you need some help with writing your own privacy policy, here is a great resource with a few templates in many languages: https://cookie-script.com/cookie-policy-templates/en.html
If you do not want to bother your non-EU visitors with a cookie message, you can enable the Geoip function. It will simply check the visitor's origin, and if it is outside the EU, the cookie notice will not be shown.

Of course, as soon as the visitor clicks "Got it!", the module will no longer bother the visitor thereafter and the focus returns to your site as quickly as possible, making it possible for you to comply with the EU cookie law with minimal impact on the conversion rate.