thirty bees is now available in in Softaculous installer! If you are not familiar with what Softaculous is, you might have used it without ever even knowing. This is a big step for us in helping to bring thirty bees to even more users. If you have a web host that uses cPanel the changes are you can install thirty bees easily. Softaculous is the installer that most hosts that use cPanel use. Some of the major hosts where you can install thirty bees easily are
A2 Hosting
inMotion Hosting
HostGator
SiteGround
NameCheap
Liquid Web
Web Hosting Hub
and many more
Watch how easy it is
The first step you will want to do is log into your cPanel account on your host. Once you are logged in look for the second labeled software, it should look like the image below (note some hosts use different cPanel themes, so yours might be a little different).

Your host might have a more modern interface, it could look like this image below from A2 Hosting.

Once you locate the Softaculous Apps Installer in your cPanel, click on it. From there search thirty bees in the search in the top left hand corner. You should see us come up under E-Commerce.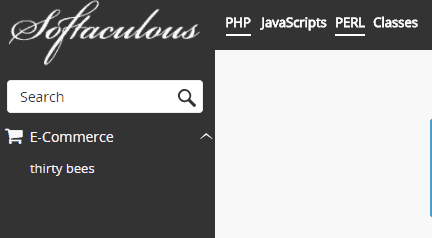 If it does not happen to come up, you will have to contact your host and ask them to enable thirty bees in Softaculous for you. But with most hosts we checked already have it enabled.
Next click on thirty bees to come to the installer.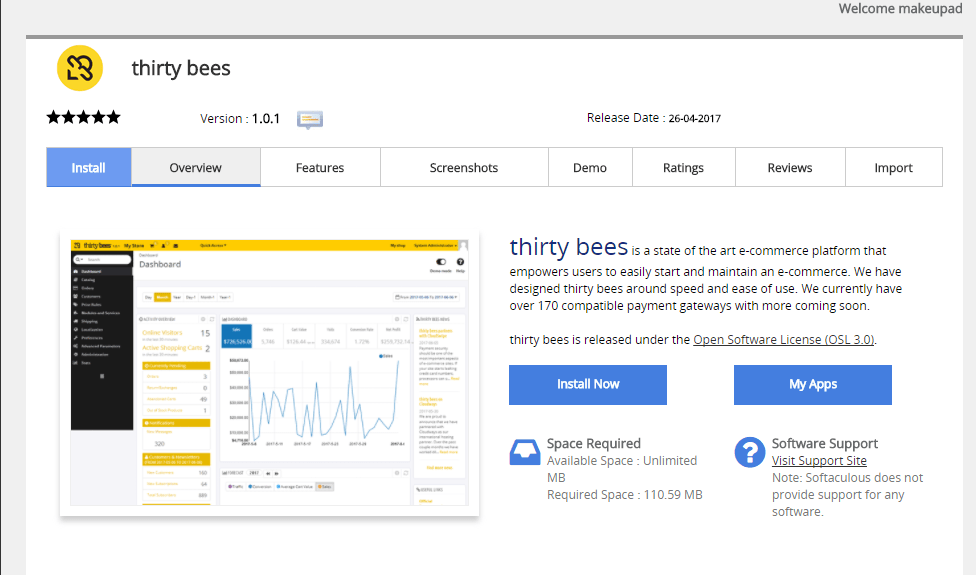 Now you can click the install now to start installing thirty bees on your server. It will ask you a few basic questions, like what the store name should be, which directory you want it installed in, and to create your admin login information.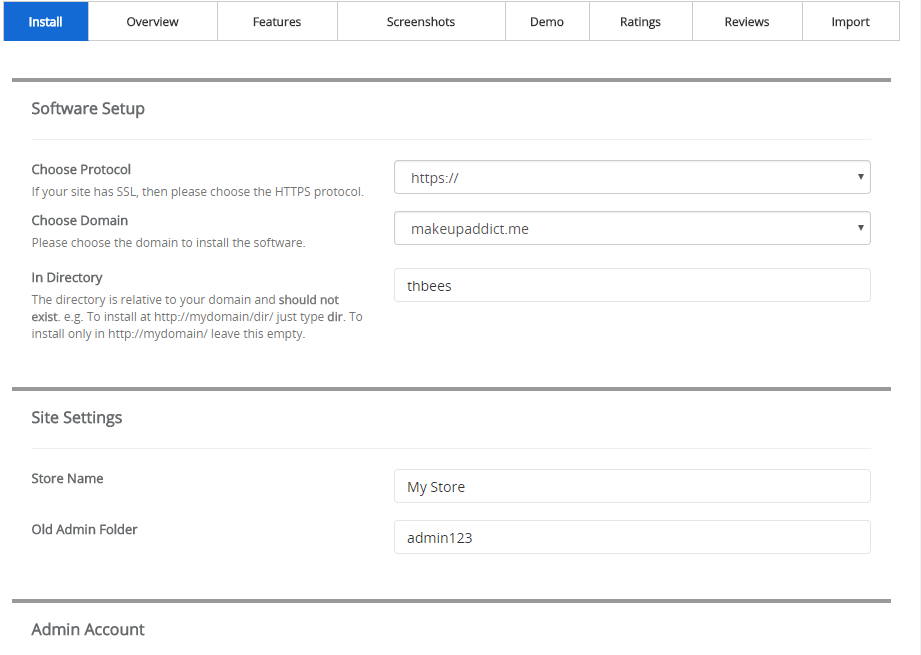 Once you fill in that information you click the install button. It will take a few minutes to set up your installation of thirty bees, but once it is finished you need not do anything else. It will give you your login url and your store url so you can start to work on your store.
If you currently use thirty bees and love it, we would love if you reviewed us on Softaculous's site. You can write a review or vote for thirty bees here.