Today we are happy to announce that we have another compatible payment module for thirty bees. Nochex has made their module and payment service compatible for all thirty bees shops. If you are currently using Stripe or PayPal, it might be time to consider switching to Nochex. To view more information about Nochex you can visit their website.
Why Switch?
Nochex is based in the UK with dedicated support from the UK, this means you can get localized support for any issues you might have. They also have a host of features that are convenient to merchants such as; taking payments over the phone, recurring payments, using mobile point of sale swipers, and other business services. Using Nochex you can consolidate all your different payment channels to one easy to use platform instead of being spread across 2 or 3 platforms for payments.
The module
The Nochex payment module is available on our marketplace here. You can quickly and easily download the module from our store and install it on your shop. Once you have it installed, you will need to set the module up and ti it to your Nochex account. Setting the module up is very simple, you can see by the panel below.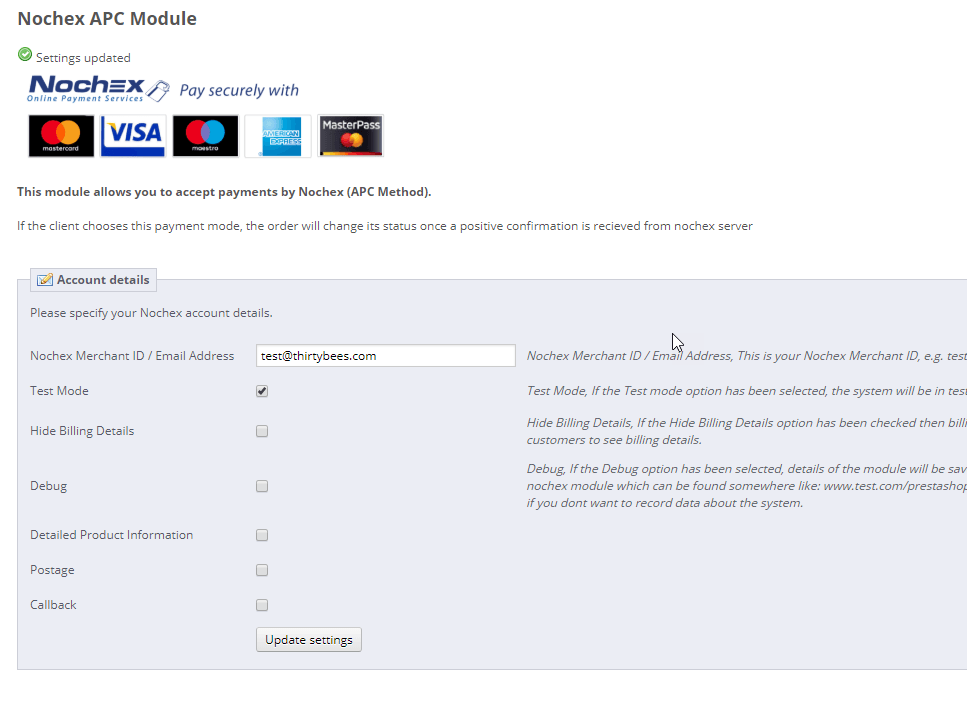 Once you set the module up, you go to the payment section in your shop and limit the module to specific currencies, countries, or even shipping methods. This gives you you ultimate flexibility over your ability to take payment for specific products or services in your shop.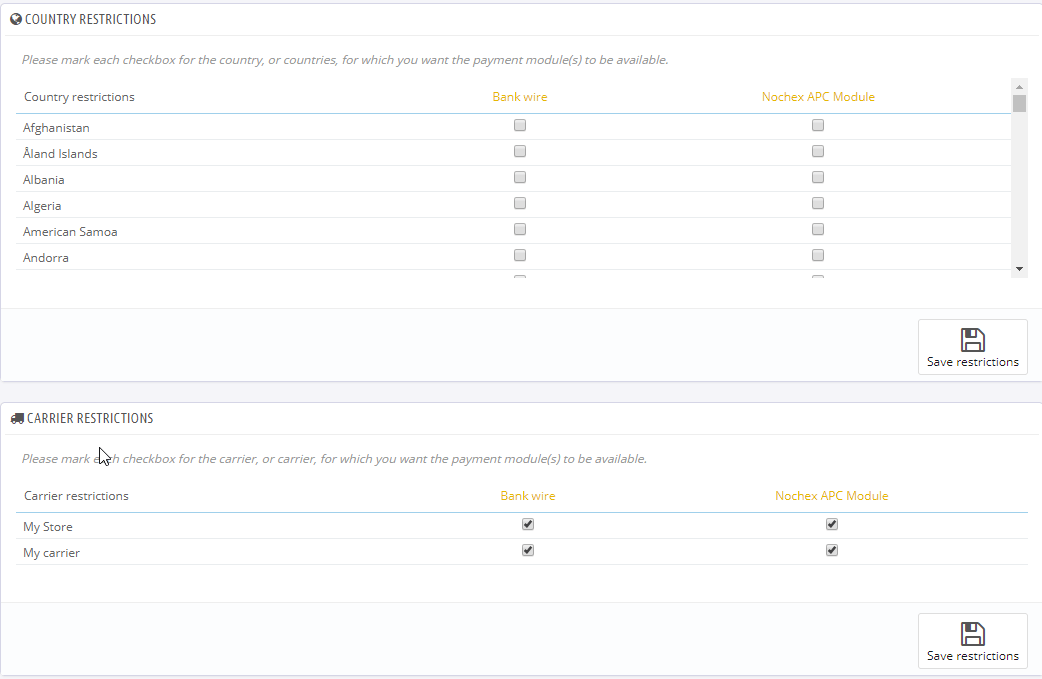 Once your module is setup, you can start taking payments on the front of your shop. The design of the module blends seamlessly in with the front of your shop and will not need modification. Now you can start taking payments with the module.