Today we have another module development company that has decided to make their modules compatible with thirty bees. The newest company to join our compatibility program is Sitolog. They bring an interesting offering of modules to the table, mainly based on shop administration and making the administration of your shop quicker and easier.
In addition to their shop administration modules, they also offer a few other categories of modules as well. Sitolog also offers tabs modules for your front office, accounting modules for French accounting, and many more modules. In total, they have about 10 modules that are compatible with thirty bees.
Merlin
Merlin is the just released flagship module for Sitolog. It replaces their PrestPricing and PrestaCategories modules while adding a host of new features. If you are looking for a quick and easy way to administer your thirty bees site, this module is exactly what you are looking for. Some of the features of Merlin are:
Bulk Edit
CSV importing
Automatic Updates
Adding Specific Prices
Increasing Product Prices
Export a PDF Catalog
Manage Multiple Shops
Advanced Stock Management
Database Repair
Bulk Product Upload
Plus many more features
Sitolog also offers a 15-day money back guarantee, so if you do not like Merlin, or have issues with it, they will refund your purchase price in the first 15 days. If you are looking for an easy way to administer your thirty bees shop, especially if you have a large catalog, this module is your best bet. For complete information about the Merlin module please visit their site here.  Below is a screenshot from the Merlin interface, so you can see the features.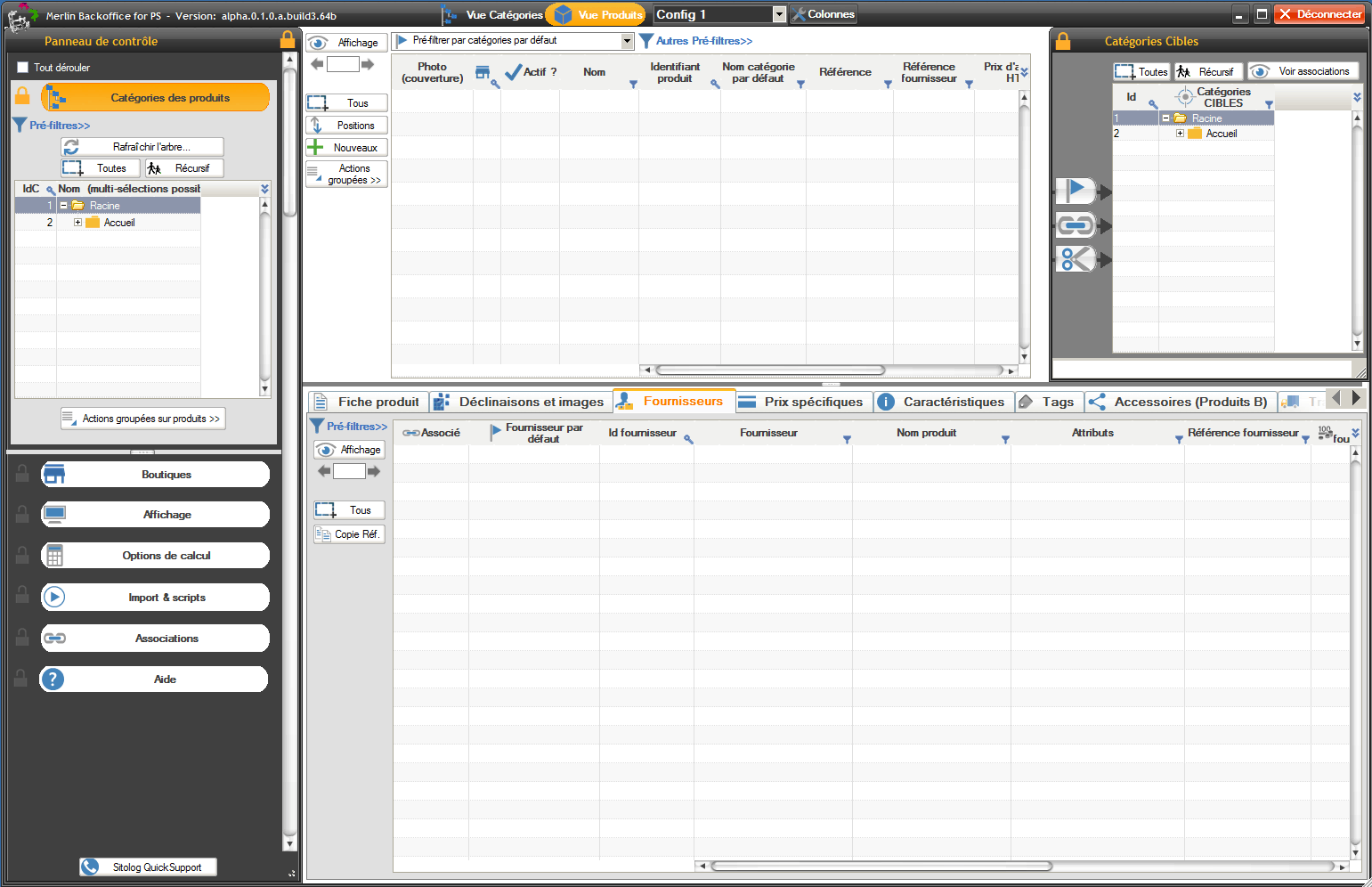 Other modules
Like I mentioned before, Sitolog has several modules that they have made compatible for thirty bees. Some of the modules are:
Supporting merchants who support thirty bees is a foundation of our success. If you happen to find yourself needing any of these modules, please visit Sitolog and purchase them, to show them you support companies that support thirty bees.
About our compatibility program
Our compatibility program is very simple and simple to join. If you create modules that are compatible with thirty bees all you have to do is display the compatibility seal on your module page for customers to see. At the same time you have to support customers who have issues with your module and thirty bees. Its that simple. If you are displaying the seal, let us know, we would like to help the companies that support us out as much as possible. You can read more about our module compatibility program here.