We are happy to announce that PresTools has made their suite of backoffice modules compatible with thirty bees. If you are not familiar with PresTools, it is an awesome suite of different tools for managing your shop that has been around for several years. It is owned and maintained by a member of our forum, @musicmaster.
About PresTools
PresTools is not a module in the typical sense. It started out as a script several years ago and has grown into a more advanced and complete solution to easily manage your shop. The core of PresTools is actually free, which makes it even more awesome. There are addon modules that are paid that extend its functionality as well, letting you do almost anything product wise with it.
What PresTools really excels at is mass editing. It will let you edit your products in a mass list, so you do not have to open each product individually. The same with orders, categories, images, and combinations. As you can see from the screenshots below the modification is very powerful and very much a time saver.

And a screenshot of the order editing.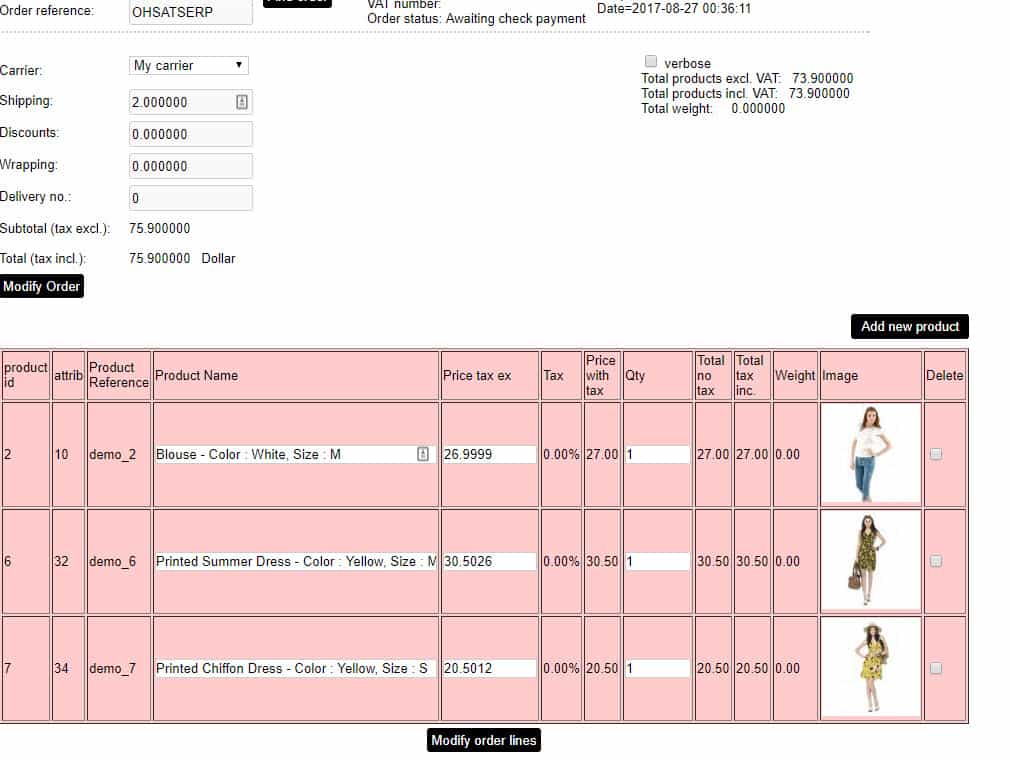 The standard module comes with a lot of features included for free. There are extra modules you can purchase through PresTools that will add even more features such as feature editing, specific price editing, combinations copy and delete, image clean up, and several more to extend the functionality even more.
PresTools is an invaluable tool for managing a large catalog in thirty bees where you need to edit the products consistently or have to manually manage and edit orders frequently. Like I mentioned before, the core of PresTools is free, so there is very few reasons not to use it.