thirty bees partner agency: Bulldesign
Bulldesign is a Danish web agency who has been working with both Prestashop and thirty bees. We develop customized thirty bees webshops, with unique design. Too many webshops leave a wrong impression of the company behind it. To know something is yours, and that no other uses it is important – that is why we develop custom designed webshops.
Our solution for a client is always individual. We appreciate the diversity of the customer requests, and therefore we are always flexible in terms of price, delivery and process, whereas quality always stays the same.
We offer a great variety of solutions. Some of them are:
– thirty bees theme development
– thirty bees theme design
– POS integrations
– Module development
– Wireframing and prototyping your project
– Conversion optimization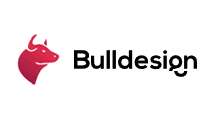 Website: Bulldesign.dk
Location: Denmark
Years in business: 5
Countries Served:
Denmark, Sweden, Norway, Finland
Specialities: Theme Design, UX
Phone: +45 60 80 40 40